North Island College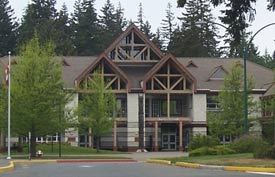 About The North Island College
North Island College is a community college committed to high quality and excellence in our programs and services. College facilities include four campuses and four centres serving a population of 160,000 and a geographic region of 80,000 square kilometres that includes northern Vancouver Island and the BC mainland coast from Desolation Sound to Swindle Island.
North Island College offers a Co-op Education Option in the following programs:
Applied Business Technology, Adventure Tourism, Business Administration, Information Technology & Computer Science, and Tourism & Hospitality Management.
North Island College also offers four baccalaureate degrees: Liberal Arts and Nursing, both in collaboration with Malaspina University College; Fine Art & Design in partnership with Emily Carr Institute of Art & Design; and, Business Administration.
British Columbia Universities