Northern Lights College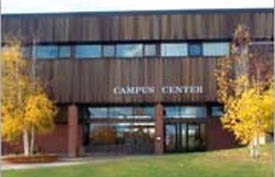 About Northern Lights College
Northern Lights College is an institution that provides post-secondary education to residents of Northern British Columbia. It currently has offices in eight locations:
Atlin, Chetwynd, Dawson Creek, Dease Lake, Fort Nelson, Fort St. John, Hudson's Hope and Tumbler Ridge.
Northern Lights College supports learners in Adult Basic Education, Adult Literacy, Applied Business Technology and Early Childhood Education. Many more students enroll in Workforce Training courses such as First Aid, GPS, Hospitality and Tourism, Driver Training, or Personal Development courses in the Arts, computer skills, foreign language, salsa dancing, natural history, and writing. In addition, we offer public computer access and we are a Community Access Program (CAP) site.
Northern Lights College offers on-campus living at two locations: Dawson Creek (where there are currently 196 beds available) and Fort St. John (where there are currenlty 102 beds available).
British Columbia Universities