The University of the Fraser Valley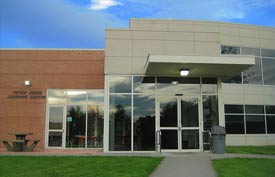 About The University College of the Fraser Valley
The University College of the Fraser Valley is a fully accredited, public post-secondary institution that enrolls over 10,000 students per year and is larger than half the universities in Canada. Nestled in the beautiful Fraser Valley just east of Vancouver, British Columbia, UCFV has campuses in Abbotsford, Chilliwack, and Mission, and regional centres in Hope and Agassiz.
UCFV is large enough to offer variety and small enough to offer students personal attention. UCFV is characterized by small class sizes and a focus on teaching which is meant to facilitate students in getting to know their instructors and learn in a hands-on environment.
The emphasis on applied research offers many opportunities for student researchers. Many UCFV programs also offer a Co-operative Education (Co-op) option, combining study with supervised, professional, paid, off-campus work experience.
British Columbia Universities