Art Institute of Vancouver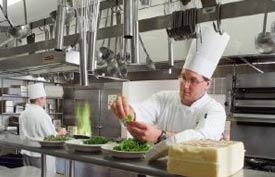 About The Art Institute of Vancouver
The main location of The Art Institute of Vancouver is in Burnaby at 3264 Beta Avenue. This campus covers over 54,000 square feet across four separate buildings. The Entertainment Technology Centre (ETC) building encompasses over 21,000 sq.ft. and has two recording studios, a 'mix-to-picture' surround sound studio and an automated music production facility as well as a film soundstage, extensive digital video, effects and animation labs, student lounge and the offices of Career and Student Services.
The South Building houses three recording studios, game labs and a lecture theatre while animation classroom and labs can be found in the East Building along with an Acting studio. In the North Building, you can find an Internet broadcast studio, the Academic Resource Centre and the student gallery which exhibits student and faculty art work.
The Art Institute of Vancouver encourages students to get involved in contributing to the development of the school culture. These opportunities also help to enhance a student�s opportunities to meet others, pursue special interests, build team work skills or just have fun!
There are a number of clubs available to become involved with or see our Student Development Co-ordinator to discuss setting up a new one!
British Columbia Universities