Bethany Bible College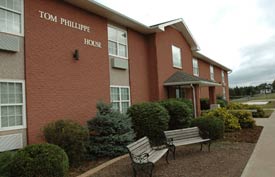 About Bethany Bible College
Students come to Bethany Bible College from all around the world and meet Christ in a profoundly personal and transforming way as part of a vibrant community of faith. They become fully engaged in college life and in the incredibly exciting journey of preparing for ministry. In four short years, they grow deep in their walk with the Master and emerge prepared for a lifetime of effective leadership in their respective areas of ministerial service.
Bethany Bible College is located in the town of Sussex, New Brunswick, one of the beautiful Maritime Provinces on Canada�s Atlantic coast. The campus sits on a hill overlooking a river and the surrounding community, just a short walk from several restaurants, Wal-Mart, coffee shops, and a small shopping mall.
Student life at Bethany is built on the foundation of broadly shared core spiritual values. Experiences on campus cultivate a growing passion to follow God. The synergy of this environment creates an unusually vibrant community of faith and learning among students and faculty alike that permeates all of campus life - in the classroom, student residences, chapel services, on the athletic field and in the community.
New Brunswick Universities