Victoria University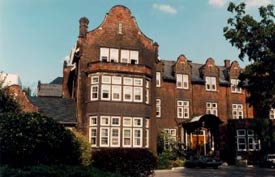 About Victoria University
Victoria University is a federated school of the University of Toronto in Toronto, Ontario, Canada. Victoria University is somewhat separated from the rest of the university geographically, bordering Queen's Park, and being located on the eastern portion of the campus along with St. Michael's College.
The campus itself is remarkable for its harmonious blend of architectural styles. 'Old Vic', the 19th century Victoria College Building, is an outstanding example of Romanesque Revival architecture, while the new 21st century Isabel Bader Theatre is an awarding-winning Modernist building on one of the finest streets in the City of Toronto.
At Victoria College you will discover the best of all worlds - the academic advantages of Canada's leading university, the rich diversity of a big city and the close-knit social and intellectual community of a small liberal arts college. This rare combination brings top students to Vic year after year.