Keyano College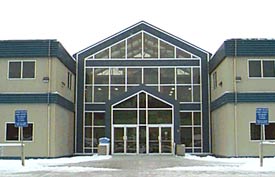 About Keyano College
Keyano College is a board-governed, comprehensive community college that offers educational and training programs, courses, and services to the residents of northeast Alberta. The college does so in accordance with the Colleges Act.
Keyano College is a publicly funded college and vocational institute based in the area known for both its Musical Instrument Repair diploma as well as for its role in training workers for the Oil Sands.
Keyano College offers a complement of unique Heavy Industrial training programs with a provincial responsibility to deliver these throughout Alberta. Keyano College is dedicated to providing program excellence through utilizing a highly qualified, dynamic faculty and staff.