Medicine Hat College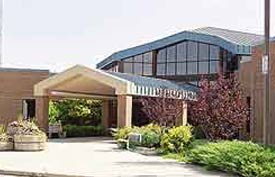 About Medicine Hat College
Medicine Hat College is a public, board governed, comprehensive community college serving a large region of southeastern Alberta and southwestern Saskatchewan, Canada.
Medicine Hat College (MHC) has been serving students in southeastern Alberta and beyond since 1965. Situated in Canada's sunniest city, MHC's main campus services almost 2,500 students each year with another 200 attending Brooks Campus, located 100 km west of Medicine Hat. With some of the lowest student-to-instructor ratios in the province, Medicine Hat College offers a very personal, one-on-one student experience. MHC offers a wide variety of programs to meet the ever-changing needs of students from southeastern Alberta and around the world.
Currently, more than 30 diplomas and certificates are offered along with 25 university transfer programs. There are also several opportunities for degree completion at MHC including nursing, applied arts, and social work. A partnership with the University of Calgary makes it possible for nursing students to complete a full bachelor's degree at Medicine Hat College while graduates from diploma programs such as Police and Security may also complete degrees. Medicine Hat College is proud to offer other unique diploma programs such as Addictions Counselor, Technical Illustrator, Paramedic, and Deaf and Blind Support Specialist. New applied degrees are also offered in Ecotourism and Outdoor Leadership and Visual Communications.