Red Deer College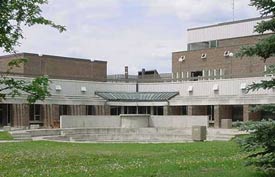 About Red Deer College
Red Deer College provides and facilitates access to a diverse range of full-time and part-time credit educational opportunities. We also offer a wide variety of courses, programs and services for individuals, business and industry through our Continuing Education Department.
Situated halfway between Edmonton and Calgary, Red Deer College is the ideal location for students from western Canada. You can be assured of a high quality education without the higher cost and inconvenience of moving to the larger cities. Local students save money on the cost of living and tuition by staying in your community while attending school.
Red Deer College has one of the top athletics programs in Canada - the Kings and Queens have the best overall record at national competition of any college in the country. The Kings Volleyball team has been Canadian College Athletics Association champions for the past six years. Come hear the roar - visit the RDC Athletics Web site for the latest Red Deer College Athletic information.
Red Deer College Residence accommodates 550 single students, as well as 26 family units for students with a spouse and/or children. Red Deer College Residence is a non-smoking community.
The Towers units are directly attached to the main College building, and are interconnected by a series of hallways and stairwells. There are 5 Towers in total; each Tower has 8 apartments, and each apartment accommodates 4 students. Also connected to the Tower units are the units designed for persons with physical disabilities. There are 6 units in this Wing, and they accommodate 12 students.