Lethbridge College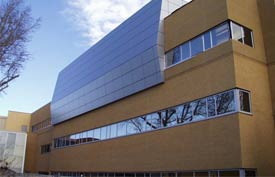 About Lethbridge College
Lethbridge College, Canada's first public community college, opened in 1957 to 36 students. These days, we help over 7,000 students achieve their academic and professional development goals each year.
Lethbridge College provides vocational training in more than 50 career areas via one-year certificates, two-year diplomas, apprenticeships, applied degrees, and pre-employment programs. The college has an active athletics department and fields men's and women's teams in basketball, soccer, volleyball, cross country, and golf.
Whether you're looking at full-time, part-time or distance education studies, we have the experience, the services and the desire to help you succeed. And if you are an adult learner thinking about returning to college or seeking the training you need in your career, we can help you reach your goals, too.