NorQuest College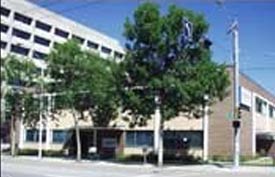 About NorQuest College
NorQuest College is an independent institution led by a Board of Governors, NorQuest's full-time student enrolment is 3,800 with an additional 7,000 part-time students. The College boasts graduate employment rates of 97 percent and has the largest enrolment rates in Alberta for health-care aide, practical nurse, and academic upgrading programs. NorQuest College campuses exist in Stony Plain and Westaskiwin, and NorQuest community learning programs are offered in Drayton Valley, Edson, Hinton, Westlock, and Whitecourt. The quest to help people build their futures continues at NorQuest College.
As a NorQuest student, you have unlimited access to the Learner Centre at the downtown campus. It provides study space, technology, and expertise to meet your information and support needs. The Learner Centre houses the library, technology workstations, and a tutorial centre, all under one roof. For students taking programs at a distance, resources are available online.
NorQuest offers a wide range of programs to link you to further education or the workplace. Our programming is delivered on campus, at regional learning sites, in the workplace, over the Internet, and through distance delivery. Flexible scheduling is designed to meet your real-life demands.
Our upgrading program from basic literacy to Grade 12 provides options so that you can fast-track your education, focus on aboriginal culture, or connect to employment. Your personal program plan is designed with the courses you need to reach your goal.
If you want to enter the workforce in twenty weeks or less, you can enrol in a short-term industry and service program. Or you may want to consider a career program in the business or health fields; many can be completed in one year or less. These programs will help you qualify for work in industries that project higher-than-average employment rates, and will help you to increase your earnings.